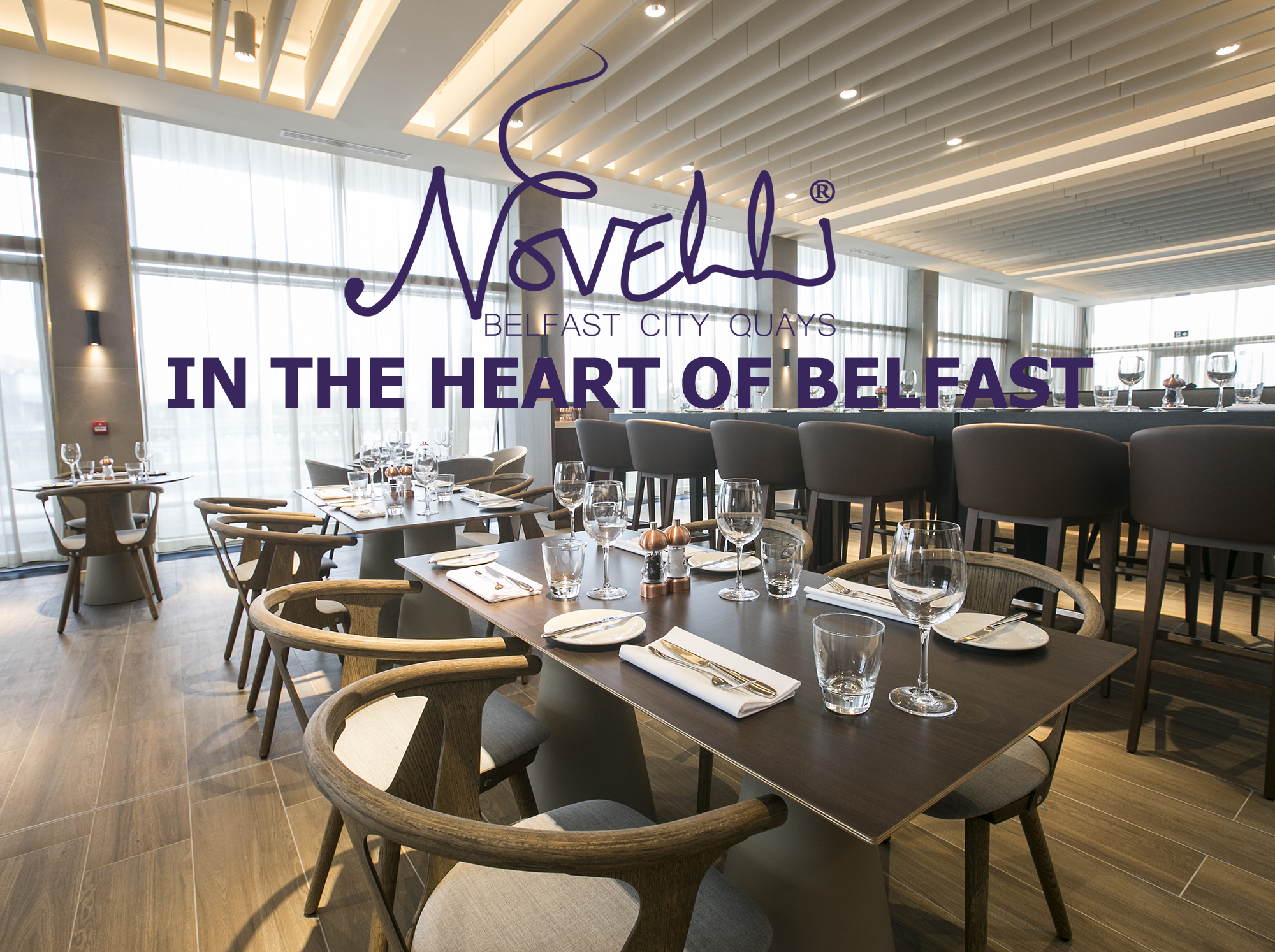 Coronavirus (COVID-19) Customer UPDATE
Following Government recent advice and guidance on Coronavirus (COVID-19) our restaurant will be temporarily closed as from Saturday 21st March. We would like to thank, our guests for their custom and our amazing team members who have been doing a great job over recent weeks in increasingly challenging circumstances. Look forward to welcoming you back soon!
Information will be available via our social channels and www.bookatable.co.uk

Restaurant Philosophy
Novelli at City Quays is a stylish Mediterranean and French influenced brasserie open all day offering lunch and afternoon tea through to dinner, a great place for after work cocktails and tapas at our bar.  Why not enjoy al fresco dining on the terrace when the sun is shining.
Bon appetite!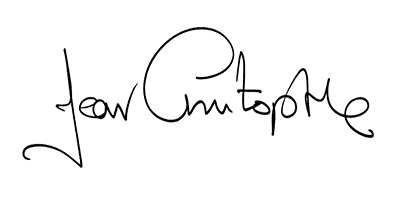 What people are saying about our restaurant
An impromptu visit that made my weekend! My sister and I were nipping out for a coffee, but we were later than expected and began to make our way towards Belfast on an errand. We debated where to visit & I asked... Read more had she tried Novellis yet, as my all time favourite starter is hands down THE most delicious soup and I knew she'd love it. She hadn't been so we nipped in, luckily my favourite table was available even though we hadn't made a reservation but were arriving just before the lunchtime rush. Andre showed us to our table and although the new menu had now been released I knew exactly what I was having, Jean Christophs French onion soup,my sister followed suit and Andre chatted to us about the menu etc and was kind enough to show me the breakfast menu which I haven't had the pleasure of trying yet. Billy brought us our bread and soup, chatting to us I explained how this was my all time favourite & was happy that my sister was with me to try her first Novelli experience. We were not disappointed, the soup was amazing as usual and my sister was delighted that we had nipped in as she was equally impressed with the delicious light pastry topping, and flavourful onion soup below. I mentioned to Billy how disappointed I'd been not being able to attend the event the previous week where we would have the chance to see JC demonstrate his skills and Billy told me that Jean Christoph was in the kitchen. Another must on the menu is his famous tarte tatin. As it was lunchtime we really couldn't manage a main dish but it would've been rude not to get my sister leave without trying the tarte tatin. Again, pure perfection, crispy pastry with a layer of perfectly cooked apple and the caramelised sauce with a little ice cream was delicious. As we were had just been served, Jean Christoph took the time to come out of the kitchen and came over to us for a chat. This was such a lovely surprise for us and a pleasure we thoroughly enjoyed chatting about the restaurant, learning his mother gave him her recipe for his famous French onion soup, the menu, the local produce and the fabulous service that we always receive on our visits. I've found the food has been consistently of high quality using the best local produce from hannans meat to Abernethy's butter and everything in between. The service too, always efficient, friendly and 10/10, with staff also being very knowledgeable about the dishes. I've been a number of times for lunch and dinner and have never been disappointed. Looking forward to my next visit!

JJGUY

11/17/2018

2 night break Stayed for two nights in the hotel, very welcoming and friendly service. A special thank you to billy in the novelli who went that extra mile for us. Lovely location, will definitely be back again soon.

Morou2019

2/25/2019

Great food, service a bit slow We attended before a show in the SSE arena. Our started took 45 minutes from ordering to arrive which the waitress did apologise for. The food once it arrived was excellent and tasted good. We... Read more then had a 30 minute wait for our main course. Again the chateaubriand was fantastic. We were unable to stay for dessert as by that time we had to leave to attend the show. The staff were excellent and did apologise. I don't think we would come again before going to a show given the service time but the food was great when it did arrive.

carolew842

2/24/2019

Perfect in every way 💖 Had lunch at Novelli earlier today. We sat outside as the sunshine was glorious. I simply can not fault the experience from start to finish. We were greeted and served by Jason who is a... Read more credit to the hotel, his manner and welcome made our lunch all the more enjoyable. The food was delicious and beautifully presented and the view was simply stunning. I am already looking forward to a return visit.

Ms L G

6/24/2018

WONDERFUL FOOD We visit Belfast every month and have been disappointed by the fact there are some great restaurants but a lack of Michelin stars being given. This is another one to go on the list. We... Read more live near London and regularly eat at 2 and 3 Michelin starred restaurants, also we visit the Fat Duck and Waterside which are amazing. Novelli's is definitely up with a lot of 1 and 2 star restaurants and at a very fair price. We will certainly be back next month.

Suzanne D

11/19/2018

Turning a negative experience around My meal was quite different to the description in the menu and this was not notified to me in advance. When I mentioned this to the waiter, he spoke to the supervisor who apologised for... Read more the situation and told me that there would be no charge for it. He also made no charge for the cheese board which my friend and I had chosen.The location and view were lovely and the staff very pleasant and professional.

Annuschka24

7/27/2018

Great Location, More Reasonable Prices than Expected for Great Food Great place for a weekend trip to Belfast. Awesome Irish breakfast with Bircher Muesli and chocolate croissants plus all the other yummy meats and cheeses and traditional fare. Billy was our delightful guide to the experience.

P.J. B

11/24/2018

Awesome Team at an awesome hotel. I booked at the AC Hotel thinking it was the new grand hotel. While I was initially disappointed I was pleasantly surprised by the hotel and in particular the Novelli restaurant. The Team were very... Read more attentive and courteous and always remembered me and my name. Billy in particular was a spectacular waiter paying appropriate attention attention to the table without hovering. He made great breakfast and dinner recommendations and was prompt and polite. Sincere thanks Billy for a fab experience.

MarcusO889

9/07/2018

Great meal and view at Novelli Called in on spec to check this new hotel's restaurant out. Fantastic setting at Lagan riverside with views of Titanic Centre and Odyssey. We were shown a great seat and staff were very attentive and... Read more professional. I ordered chicken from rotisserie and my wife chose something from the vegan menu. Yes, they have a vegan menu which is a rarity around here.Atmosphere was very pleasant and laid back but there was plenty going on. Many restaurants these days are just too loud, cramped and busy for normal conversation, so was pleasant change not to have to shoutMeal was great and not that expensive. Will definitely return.

IDRATING

8/02/2018
Belfast City Quays
  6087 Richmond Hwy, Alexandria, VA 22303, USA