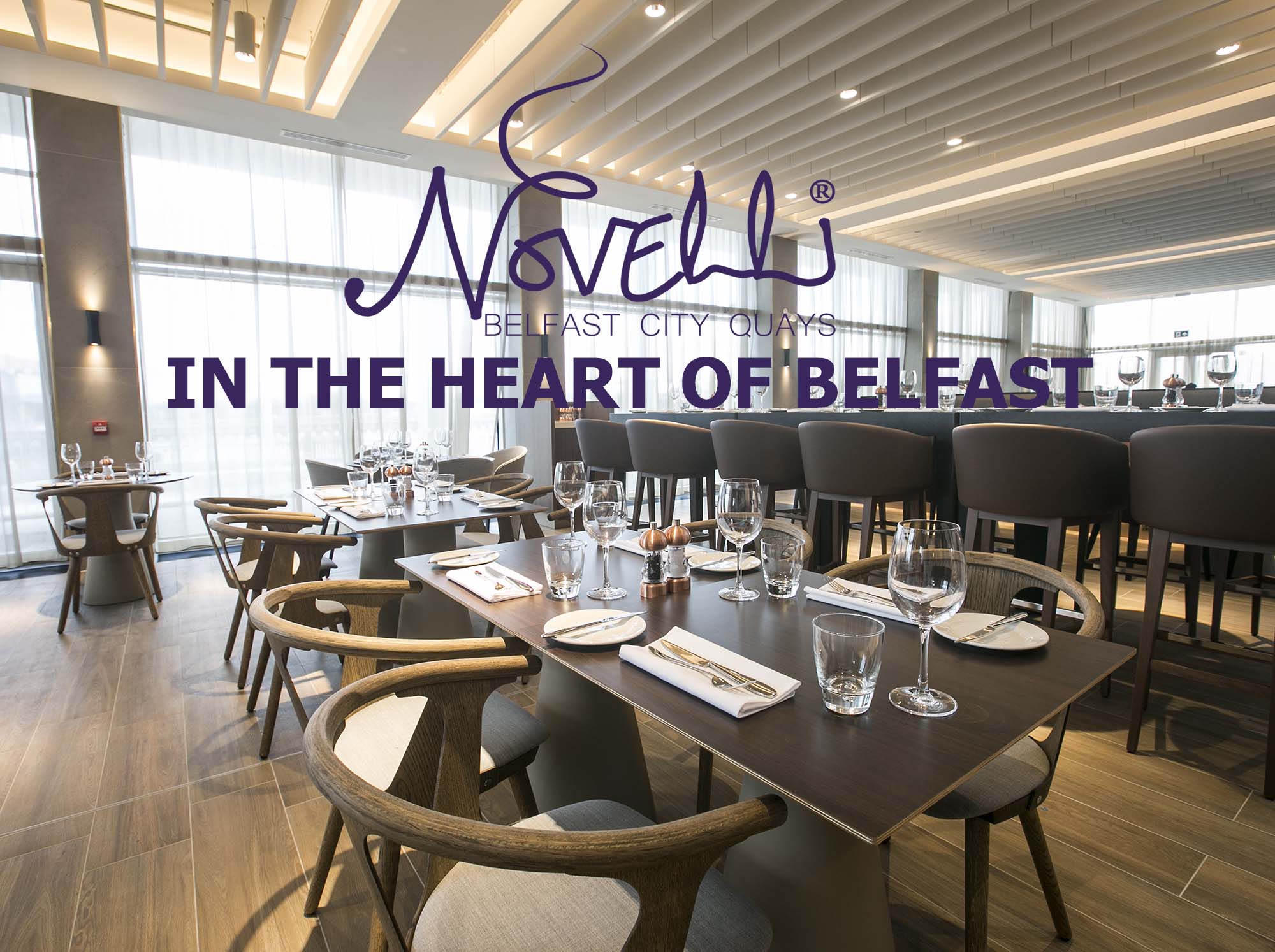 Coronavirus (COVID-19) Customer UPDATE
Our restaurant will be temporarily closed to non-resident diners until early March 2021 in line with direction from the Northern Ireland Executive in support of reducing the spread of COVID-19. We would like to thank, our guests for their custom and our amazing team members who have been doing a great job over recent weeks in increasingly challenging circumstances. Look forward to welcoming you back soon!
Information will be available via our social channels and www.thefork.co.uk
COVID-19
Health & Safety Guidelines
How are you looking after the safety of your team?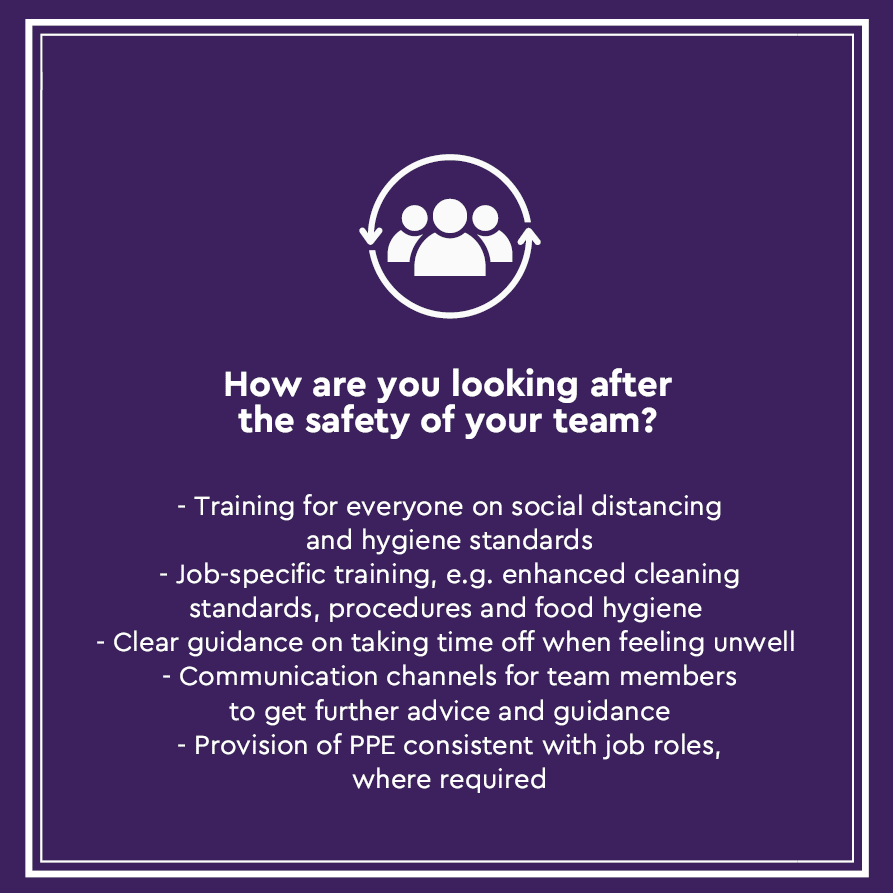 How are you looking after the safety of your guests?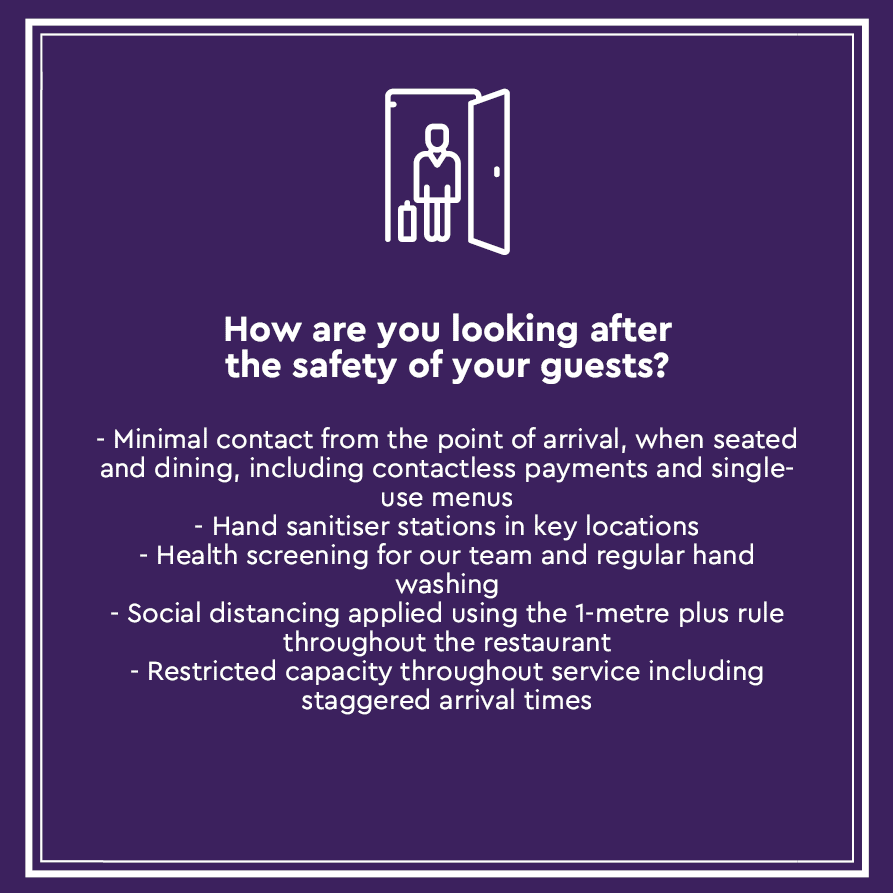 How have you revised your cleaning standards?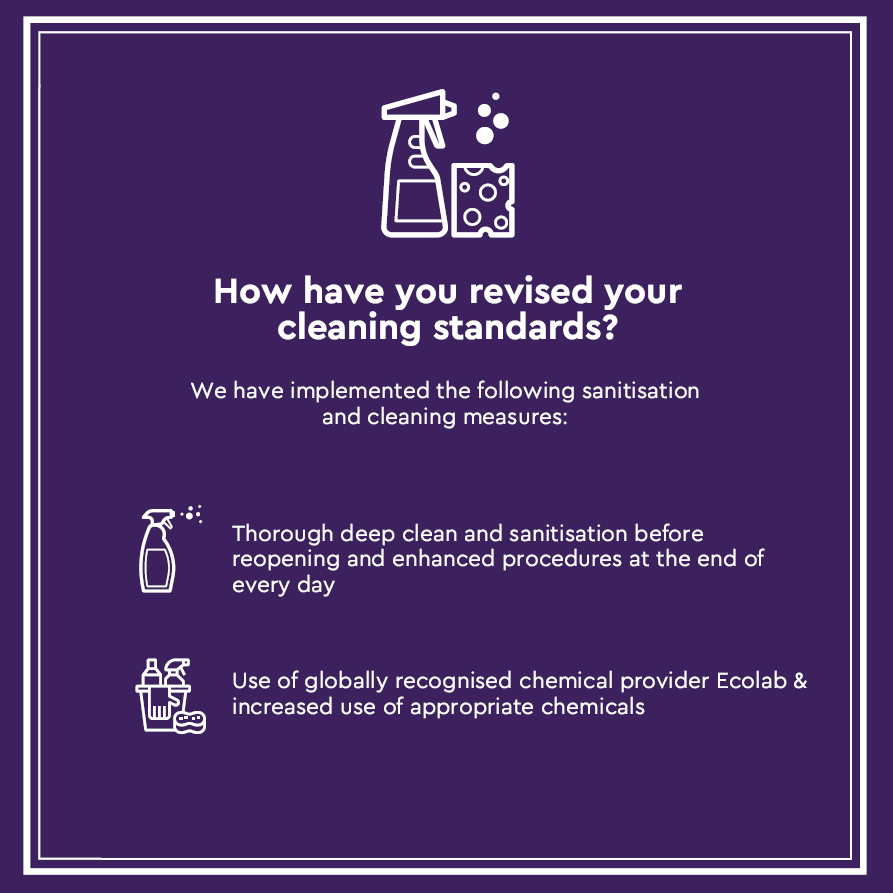 More on revised cleaning standards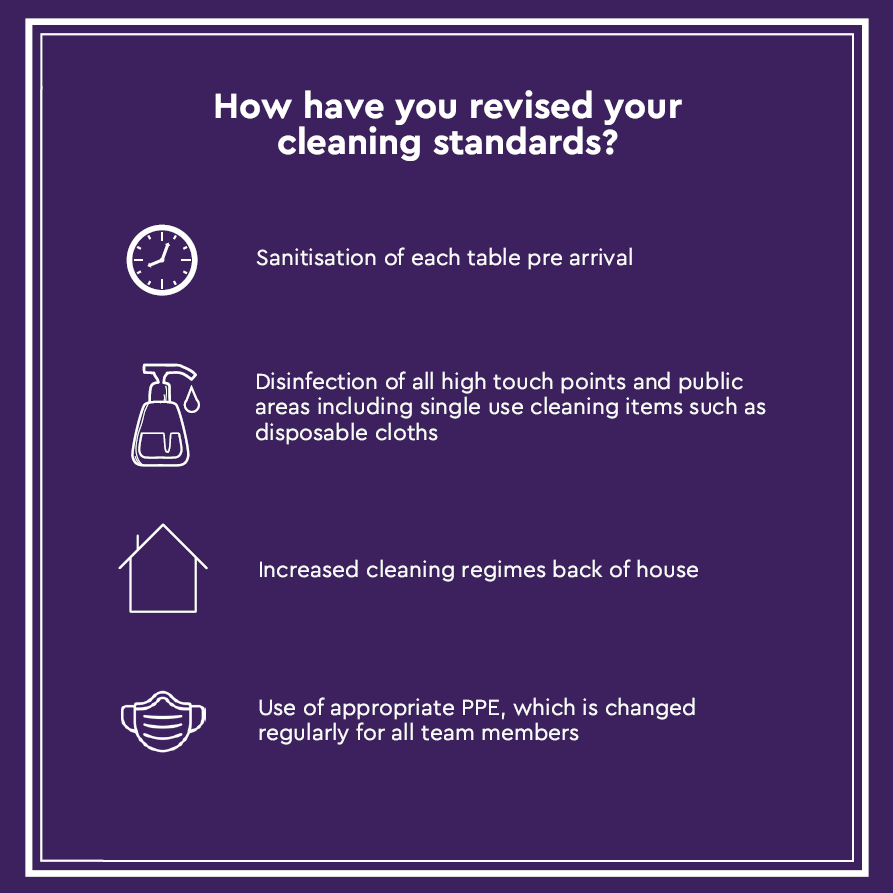 Is the restaurant's outdoor dining available?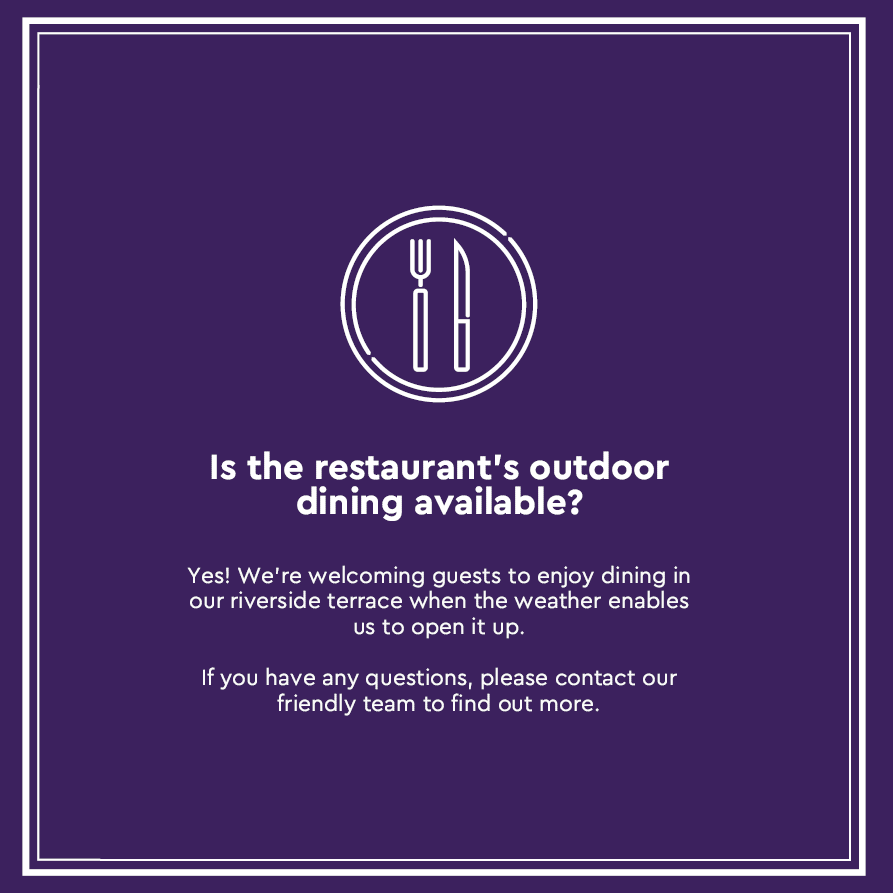 Restaurant Philosophy
Novelli at City Quays is a stylish Mediterranean and French influenced brasserie open all day offering lunch and afternoon tea through to dinner, a great place for after work cocktails and tapas at our bar.  Why not enjoy al fresco dining on the terrace when the sun is shining.
Bon appetite!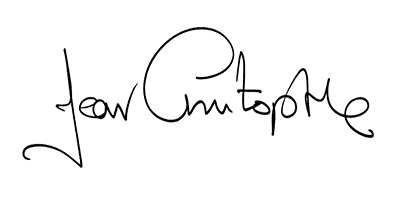 What people are saying about our restaurant
Excellent first visit Went into Novelli for a few drinks and bar snacks. Food was delicious and was served by a man named Billy who was very attentive and made us feel very welcome.Could not have been better.... Read more Cannot wait to come back

bethyj1

8/09/2018

Awesome Team at an awesome hotel. I booked at the AC Hotel thinking it was the new grand hotel. While I was initially disappointed I was pleasantly surprised by the hotel and in particular the Novelli restaurant. The Team were very... Read more attentive and courteous and always remembered me and my name. Billy in particular was a spectacular waiter paying appropriate attention attention to the table without hovering. He made great breakfast and dinner recommendations and was prompt and polite. Sincere thanks Billy for a fab experience.

MarcusO889

9/07/2018

2 Night Stay Comfortable stay in the hotel with very pleasant staff (especially Billy), and brilliant Eggs Benedict! Short walk to the Cathedral Quarter.

SamScott58

11/27/2018

Dinner cooked by Jean-Christophe Novelli I ate at this restaurant on the opening night with Jean-Christophe Novelli in attendance. The goat's cheese with Beetroot jelly encased, tomato and black olive was one of the highlights of my meal, until the... Read more main course arrived that is! An 8oz fillet steak which was cooked to perfection (that would be blue for me!)A simply lovely restaurant, reasonably priced located in an area of Belfast currently under regeneration. This will be one to keep an eye on!Be sure to get a table near the window during the lighter nights, the views across the River Lagan were one of the highlights of this experience, with a sneaky view of Titanic Belfast from 'the other side' of the river reflecting the setting sun, it was lovely to see Belfast from a different angle and enjoy this lovely culinary experience.

Mercury363

10/12/2018

Beautiful views with beautiful food! We had heard friends raving about Novelli's within the new AC hotel and just had to try it for ourselves. It was a fantastic meal with excellent service thoroughout. There were some amazing choices on... Read more the menu and the presentation was fantastic. We cannot wait to book an overnight stay to enjoy the full experience.

liltitch62

7/04/2018

Hidden Gem I took my mum out for her birthday here to show her the improvements in the Belfast Quay area. This hotel and restaurant have only been open a couple of weeks but the decor, food... Read more and staff were all superb (especially our knowledgeable waitress Stefania). The view of the Titanic Centre from our table was beautiful. We were rather fortunate to have visited the restaurant when Jean-Christophe Novelli was there. He was exceptionally warm and welcoming and even decorated a birthday plate for my mum who was equally chuffed and surprised.

Caoimhe M

5/03/2018

Spoilt for choice Got a nice surprise for fathers day when the family treated me to lunch at the new restaurant at Novelli at City Quays.We arrived slightly early for our lunch to be greeted by very polite... Read more and friendly staff and we were made to feel very welcome and nothing was to much trouble. To start with there was a magnificent selection of tapas which had everything from serrano ham, Greek salads and a wide selection of breads and tapanade. For the mains my wife had sugar pit pork, the younger adults had the rotisserie chicken while I had lamb rump with sea salt and dulce butter, needless to say I had a taste of the other meats also. The lamb would be by best cooked lamb dish I have ever had, the chicken was better than mums Sunday roast and the pork was fantastic too. We finished with a selection of the desserts which again proved to be everybit as good as they looked. I thoroughly enjoyed the day and will look forward to seeing you again soon the only problem is I'm spoilt for choice so I maybe need to return a few times to enjoy all the menu options.

cj1909

6/18/2018

An impromptu visit that made my weekend! My sister and I were nipping out for a coffee, but we were later than expected and began to make our way towards Belfast on an errand. We debated where to visit & I asked... Read more had she tried Novellis yet, as my all time favourite starter is hands down THE most delicious soup and I knew she'd love it. She hadn't been so we nipped in, luckily my favourite table was available even though we hadn't made a reservation but were arriving just before the lunchtime rush. Andre showed us to our table and although the new menu had now been released I knew exactly what I was having, Jean Christophs French onion soup,my sister followed suit and Andre chatted to us about the menu etc and was kind enough to show me the breakfast menu which I haven't had the pleasure of trying yet. Billy brought us our bread and soup, chatting to us I explained how this was my all time favourite & was happy that my sister was with me to try her first Novelli experience. We were not disappointed, the soup was amazing as usual and my sister was delighted that we had nipped in as she was equally impressed with the delicious light pastry topping, and flavourful onion soup below. I mentioned to Billy how disappointed I'd been not being able to attend the event the previous week where we would have the chance to see JC demonstrate his skills and Billy told me that Jean Christoph was in the kitchen. Another must on the menu is his famous tarte tatin. As it was lunchtime we really couldn't manage a main dish but it would've been rude not to get my sister leave without trying the tarte tatin. Again, pure perfection, crispy pastry with a layer of perfectly cooked apple and the caramelised sauce with a little ice cream was delicious. As we were had just been served, Jean Christoph took the time to come out of the kitchen and came over to us for a chat. This was such a lovely surprise for us and a pleasure we thoroughly enjoyed chatting about the restaurant, learning his mother gave him her recipe for his famous French onion soup, the menu, the local produce and the fabulous service that we always receive on our visits. I've found the food has been consistently of high quality using the best local produce from hannans meat to Abernethy's butter and everything in between. The service too, always efficient, friendly and 10/10, with staff also being very knowledgeable about the dishes. I've been a number of times for lunch and dinner and have never been disappointed. Looking forward to my next visit!

JJGUY

11/17/2018

First Class I had the pleasure of booking this Hotel for event use in the meeting rooms. We had a crew of 30 people and the hotel could not do enough for us. The staff were very... Read more attentive and courteous. The food was excellent and the waiter service ( Big shout out to Billy ) was fantastic! I would highly recommend this hotel. Thoroughly excellent team made our stay a pleasure.

Max A

10/24/2018
Belfast City Quays
  6087 Richmond Hwy, Alexandria, VA 22303, USA