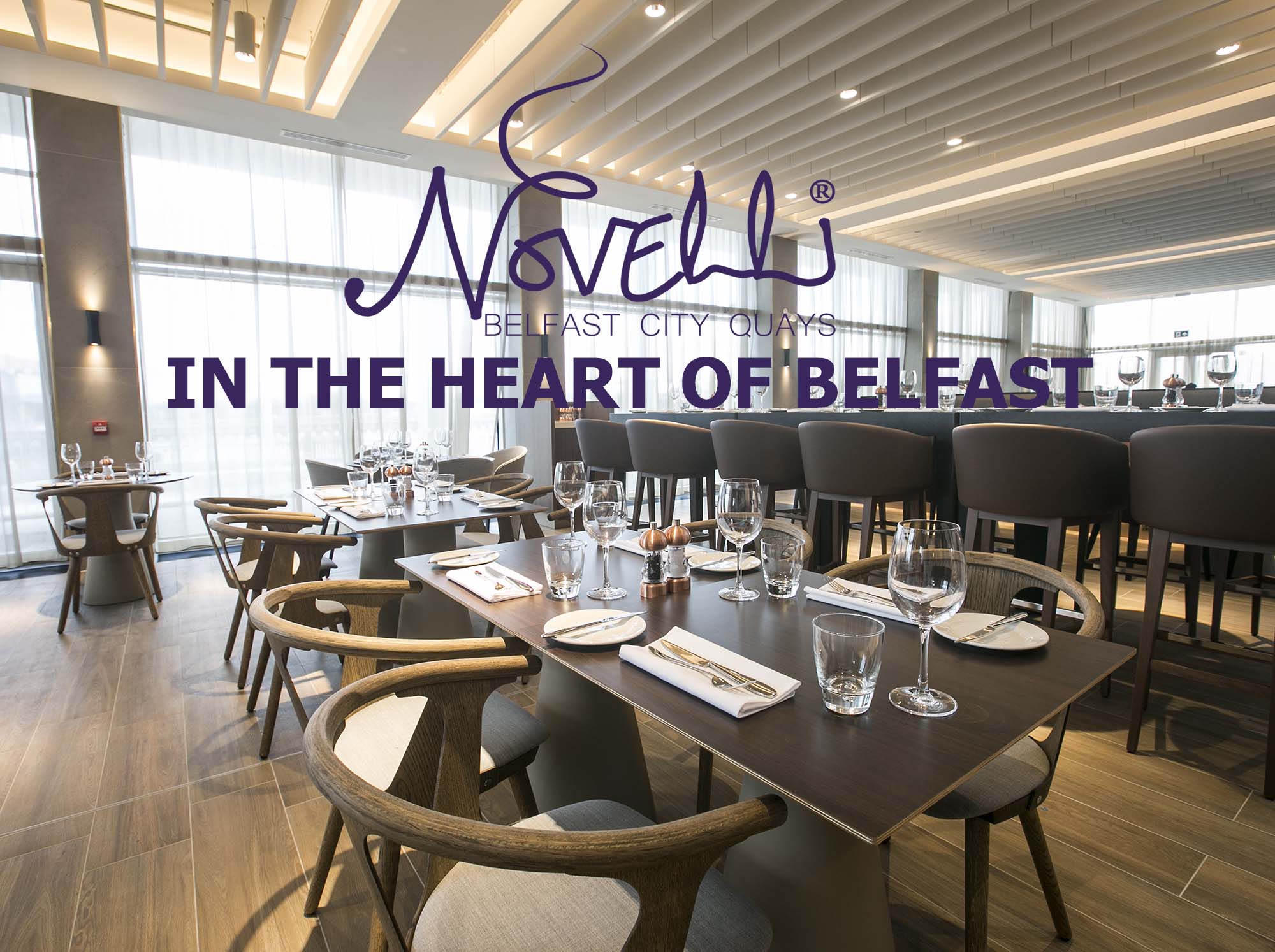 PROUD TO BE PART OF


COMING SOON….


Things may be a little different for a while, so please bear with us. To help create a safe environment for everyone, we're enhancing our high standards of hygiene even further. There will also be some changes to our normal style of service ensuring everyone is safe but you can rest assured that everyone will still get a special Novelli welcome and service.
Operating times
We've temporarily reduced our opening hours – please see opening times.
Menus
We are serving a reduced menu for a while, which can be viewed via our website or QR Code in the restaurant or disposable menu can be given.
Clean and Safe
We've deep cleaned Novelli's and increased the frequency of our cleaning routines. Every table is cleaned thoroughly at the end of every guest visit. Our serving staff are wearing additional PPE face covering to support the 1 metre service requirement.
Social Distancing
We have introduced new measures to ensure that we meet Government advice on safe distancing. We ask all our guests to be respectful of this policy when they visit us.
Restaurant Philosophy
Novelli at City Quays is a stylish Mediterranean and French influenced brasserie open all day offering lunch and afternoon tea through to dinner, a great place for after work cocktails and tapas at our bar.  Why not enjoy al fresco dining on the terrace when the sun is shining.
Bon appetite!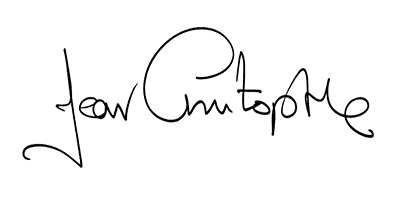 What people are saying about our restaurant
Fantastic dinner with an even better view My boyfriend and I came here for a celebratory dinner and I was so impressed by the staff and the food! The staff was so friendly and made sure everything was up to a perfect... Read more standard. And the food tasted absolutely divine!(my boyfriend agrees!) We will definitely be coming back!

Maryann K

4/29/2018

Breakfast The burcher muesli is phenomenal, my mom liked it so much she had to ask for the receipe! Billy was kind enough to get a breakdown of the ingredients for her.

Scenic61127869530

11/24/2018

Style AND Substance Having had a couple of truly mediocre meals in Belfast hotel restaurants recently (the Great Room at the Merchant and the Seahorse at Grand Central), I wanted to share the absolutely lovely dining experience that... Read more I enjoyed at Novelli City Quays in the AC by Marriott last Sunday night (14 October 2018).I was meeting one of my girlfriends for dinner for a long over due catch-up and having heard good reports about Novelli City Quays decided to give it a whirl.We weren't disappointed when our taxi dropped us off at this sparkly, cool and shiny new hotel right on the waterfront and the layout of the sophisticated dining space takes full advantage of the river frontage. We were given a big table overlooking the water which also had the benefit of a clear view of the kitchen and the pass where we observed the buzz of the chefs hard at work.I had phoned ahead and ordered a bottle of fizz for us to kick-start our evening and this arrived promptly after the hostess guided us to our table in a great big champagne trug full of crushed ice. It was perfectly chilled and kick-started our evening off beautifully.I really enjoy perusing menus and as my GF is vegetarian I had the advantage of studying the stand-alone vegan menu which which is extremely impressive. I had the goat's cheese starter whilst my companion had the wild mushroom tortellini. Both dishes were delicately presented and were delicious - the creamy goats cheese was complemented perfectly by the tart acidity of the accompanying beetroot jelly. I only managed to scrounge a little of the tortellini, but it tased superb and I fully intend to order it on my return visit. For mains, my GF had the chick pea curry which looked smelled and tasted gorgeous. She is a really fussy, high-maint diner so it was a good sign when she finished the lot. A perfect choice for a chilly, autumn evening. I had the sea bass with cod cheeks and clam broth served with potato galette, spinach and salt-baked carrot. The fish was cooked to perfection, beautifully moist and flaky. As our eyes are way bigger than our bellies, we also ordered the twice-cooked chips and the Dauphinoise potatoes. These were both excellent and whilst we could never have finished the generous portions, I am glad we ordered them and sampled just how good they tasted.My GF cried off pudding, but I soldiered on ordering the Gateau St Honore, a decadent French classic of puff and chow pastry, caramel and whipped cream. Wow! It was a delight. I want to go back just for that pudding.Service throughout was top drawer. We had 2 very attentive and efficient waitresses looking after us - they also enjoyed a little "craic" with us during the meal which was really charming and prevented any stuffiness of stiffness table-side. The evening with my GF was a blast - we had a great meal in what I absolutely consider to be the best hotel restaurant in Belfast. I'm already planning my second visit - mushroom tortellini, lamb rump and that St Honore (again)… So thank you Novelli City Quays for turning a wee catch-up with a GF into a really glittering and sublime dining experience.

jedieivy

10/17/2018

Superb combinations in the heart of Belfast This was our first visit to Novelli at the new AC Marriott hotel in Belfast and it won't be our last. Hotel restaurants can be hit or miss; Novelli has created a hit with superb... Read more flavours in contemporary Mediterranean cuisine. I'm sure the man himself isn't in the kitchen that often (although he had been there the week before our visit according to our helpful and polite waitress Stefania) but the chefs cooked each dish to perfection. We ate from the Prix Fixe menu ( two courses for £18 is good value, £24 for three) and generally followed the signature dishes. I did depart from the recommended onion soup to try the gnocchi and this was delicious- clearly made from scatch and stuffed with spinach, chilli and crab. The free-range organic ( I asked) chicken from the rotisserie is perfect; it would have benefitted from some sauce on the side but I can live with that. My colleague raved about the monkfish. The desserts were the highlight; Tarte tatin came straight from the Loire Valley and Tart au Citron was set off perfectly with raspberry sorbet. Wine was well priced for this standard of food in Belfast and coffee was hot and strong. The fantastic weather made the room look fabulous and added to a very enjoyable occasion. My only concern is that the place should have been packed; it was about two-thirds full on a Thursday night but quality food at this price is a rare find.

gpdad

7/05/2018

Dinner cooked by Jean-Christophe Novelli I ate at this restaurant on the opening night with Jean-Christophe Novelli in attendance. The goat's cheese with Beetroot jelly encased, tomato and black olive was one of the highlights of my meal, until the... Read more main course arrived that is! An 8oz fillet steak which was cooked to perfection (that would be blue for me!)A simply lovely restaurant, reasonably priced located in an area of Belfast currently under regeneration. This will be one to keep an eye on!Be sure to get a table near the window during the lighter nights, the views across the River Lagan were one of the highlights of this experience, with a sneaky view of Titanic Belfast from 'the other side' of the river reflecting the setting sun, it was lovely to see Belfast from a different angle and enjoy this lovely culinary experience.

Mercury363

10/12/2018

Perfectly relaxing lunch Superb lunch, pork terrine in particular was excellent! Surroundings and atmosphere very relaxing with great views over the water! Highly recommend!

Kerder

4/28/2018

Great drinks! Great lunch Amazing food and service. Recommendations were en pointe! Lovely afternoon with Billy as our server!

Lisa B

2/22/2019

Lovely evening with beautiful food. Visited AC Marriott again for the third time this weekend. Wonderful experience as always. Opted for a river view room this time and the view did not disappoint. We enjoyed dinner in the Jean Christophe... Read more Novelli restaurant. Lovely relaxed atmosphere in the restaurant. Food was perfect. However we would like to say a special thank you to our hostess for the evening, Stefania, so friendly and nothing was too much trouble. Thank you.

Scenic20812416602

11/03/2018

Fabulous meal! The best in a long time We recently stayed at the new AC Hotel and dined at the Novelli @ City Keys restaurant in the hotel. Blown away! The location and views are superb. The service, professional, friendly and attentive. The... Read more food though - Wow! The team use only the finest local produce and boy does it do wonders for the flavor. Pan fried squid with chorizo and crispy black pudding. Beautiful flaky fresh lemon sole served with heritage Irish potatoes. And the finale of tarte tatin, breathtakingly good!! Honestly, one of the best meals we've ever had. Top marks guys, be proud of the quality you are serving. Keep up the good work! @Dishyouwerehere

Martin O

5/01/2018
Belfast City Quays
  6087 Richmond Hwy, Alexandria, VA 22303, USA