Jean-Christophe Novelli is a 5 out of 5, AA Rosette and multi – Michelin Star award winning chef who has also been dubbed "The Nation's Favourite French Chef",Once voted AA Chef's Chef of the Year and won the Egon Ronay Dessert of the Year award amongst many other titles and awards. Also the finalist of the European chef of the year representing Great Britain in Copenhagen.
He began his exciting career at the tender age of fourteen as a baker in his home town of Arras, Northern France before becoming the private Head Chef to Elie de Rothschild and his son Nathanial at the mere age of 19 in Paris.
Moving to the UK in 1983 he worked in several well known establishments including The Chewton Glen but Jean-Christophe's life changed completely in 1989 when invited by Keith Floyd to take charge of his pub, 'The Maltsters' as the chef patron.
He then moved on to become the chef patron at the Gordonton Mill in 1991 in Hampshire where he earned his first Michelin star after only one year. In 1994 Jean-Christophe was offered the position of head chef at the Four Seasons hotel in Park lane where he earned another Michelin star immediately.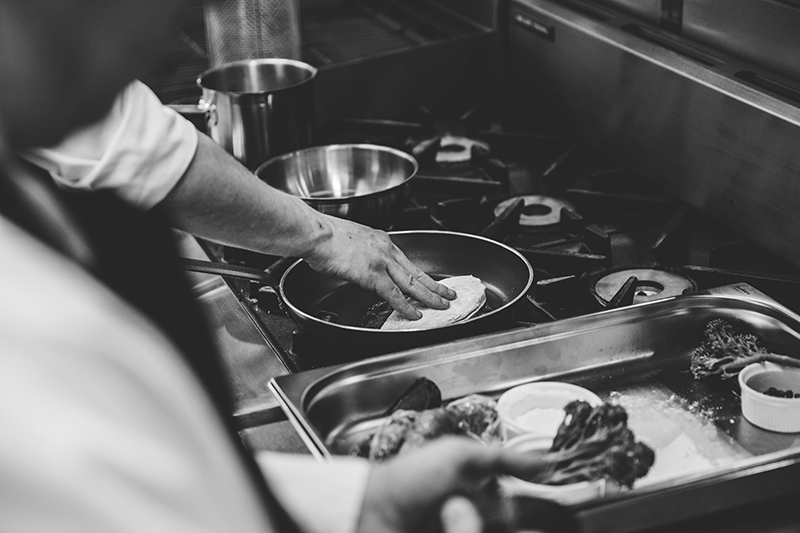 Then in 1996 Jean-Christophe began the foundations for his self financed internationally based mini empire of 7 establishments. 4 in London, 1 in the New Forest, 1 in Normandy, France and 1 in Capetown South Africa. With only having £500 in his pocket to start these even more successful ventures. Soon After opening the first of these ventures "Masion Novelli" in Clarkenwell Green in 1996 Jean-Christophe was then awarded a Michelin Star. Soon after came the second venture in Mayfair in which Jean-Christophe was awarded another consecutive Michelin star after opening.
At the same time of running his mini empire Jean-Christophe also became the Chef-Consultant on Sea France ferries for 3 years looking after 8 ferries from Dover to Calais.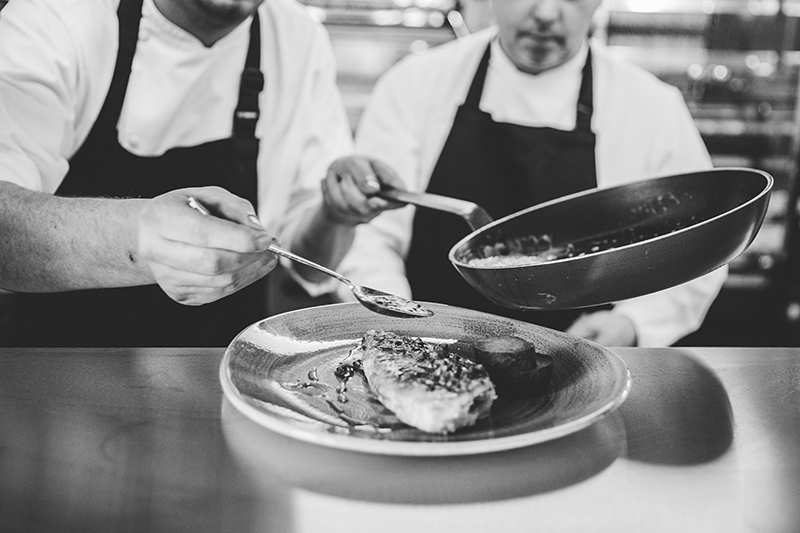 Jean-Christophe then became the Chef Director of Brockett Hall Estate from 2002 to 2005. Looking after all of the outlets at the Brocket Hall Estate including the position of Chef Patron at Auberge Du Lac which Jean-Christophe instantly raised the profile, increased popularity turned the restaurant into a VIP hotspot.
In 2003 Jean-Christophe bought the 14th Century Crouchmoor Farm in Hertfordshire, and opened the Novelli cookery school with his wife Michelle in 2005. They immediately received many accolades such as being one of the top 25 cookery schools in the world attracting many food lovers from all over the world.
Jean-Christophe's passion for passing on his wealth of culinary knowledge to others, has led the cookery school to increase in popularity ever since, with courses, demonstrations and corporate entertaining, which can be booked up to 6 months in advance.
Jean-Christophe has been featured in many TV appearances such as Jonathan Ross, Celebrity Cribs, Chef Academy Bravo, Alive on the Top of the Andees, Celebrity X Factor, A league of their own, Celebrity Family Fortunes, Sports Relief, Top Chef USA, Top Chef Judge for the final in the Middle East, Master Chef Judge in Holland, Junior Masterchef UK and Newspapers and publications for many years both nationally and worldwide. Over his illustrious career Jean-Christophe has written numerous exciting recipe books.
Jean-Christophe enjoys giving anecdotes of his exploits from his many experiences around the world in public speaking engagements.
Jean-Christophe has been privileged to have been gifted with a Honorary Doctor of Arts from Bedfordshire University At this time Jean-Christophe was the 3rd Chef in history to achieve such recognition!
Jean-Christophe has been approached and involved on many exclusive projects, private parties, events and private cookery lessons, he has catered for Heads of State and Royalty and renowned personalities such as Hollywood actors, Rock Stars and highly recognised sporting stars around the world including his mum!
JC is delighted to announce the opening of his restaurant in the first Marriot hotel in Northern Ireland and his first cookery school franchise in Wales.
Jean-Christophe ensures to keep Fit and is a keen Tri athlete and a proud father of 4.